September 14, 2022
What training does WrkWrk provide?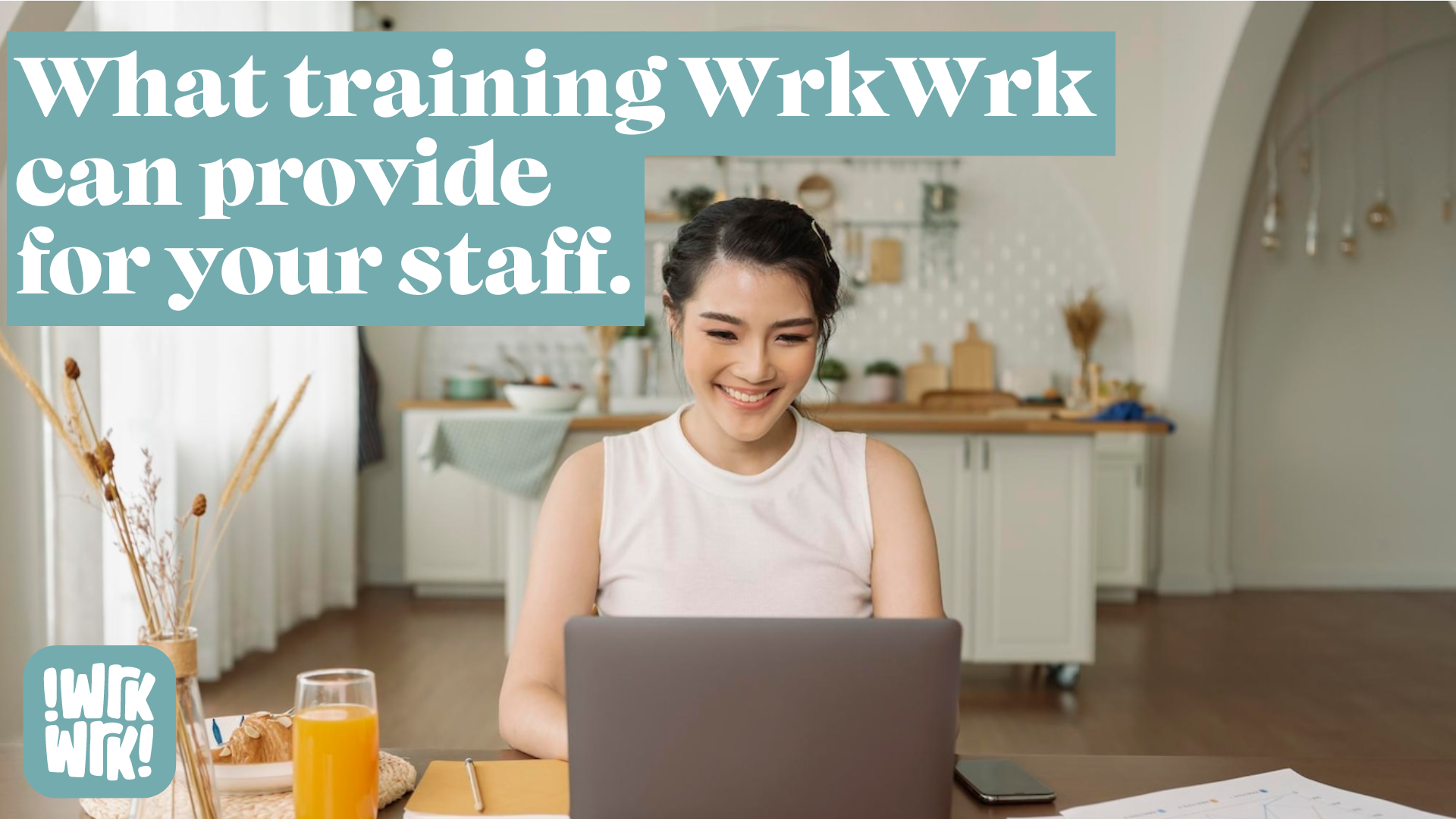 Did you know that WrkWrk doesn't just help find your staff – we also provide them with training?
That's a core premise of the service provided by WrkWrk. We don't just deliver personnel; we deliver personnel who have received the relevant qualifications and certifications, saving employers time and money when it comes to indoctrination. 
All the Wrkstars who sign up as temporary staff with WrkWrk are required to undertake training in Manual Handling and Customer Service.
For staff who will be working with alcohol, they also have to complete Responsible Service of Alcohol training, while those working with food are required to finish the Food Safety certification.
The training is delivered to the Wrkstars is free of charge and via the WrkWrk app. Meaning that all potential staff secure their qualifications and certifications before they arrive on the job – before they are on the employers' time or dollar!  
What's more, once the training has been completed, the various personnel are able to keep the certifications and bring them with them from role to role, giving them an extra advantage when it comes to securing temporary roles. 
As our CEO Hannah Wrixon explains, "One of the key concerns employers have outlined to us in the past was they were reluctant to use temporary workers because many wouldn't have the necessary certifications needed. Employers didn't want to have to spend money on helping these people gain qualifications when they were only going to be required for short-term assignments.
"The logistics of having these temporary staff undertake the relevant training was also difficult – asking people to maybe come in for a period of 2 or 3 days but also having to arrange for them to do a further element of training before they could actually be used.
"Having heard these concerns from a number of clients and employers over the years, we figured the best way of handling this was to deliver the solution, to provide a ready-made supply of Wrkrs who come 'prepackaged' with all the relevant certificates. That is why everyone who signs up to work with WrkWrk must first finish the training associated with the type of work they will be doing.
"Every potential employee on our app has finished their Manual Handling and Customer Service courses, while we also ensure those who will be working with alcohol have a certification in Responsible Service of Alcohol and those who work with food have undertaken the Food Safety training.
"All of this is to make it as easy as possible for our clients to use our Wrkrs, saving them time and money. We are committed to being a one stop solution for employers who have temporary staffing needs and anyone who uses our services can rest assured they won't just be availing of short term Wrkrs, they'll be getting short term Wrkrs who come with all the necessary paperwork and qualifications," she concluded.
If you would like to learn more about the qualifications provided by WrkWrk, Click Here. If you are an employer who would like to use our fully qualified panel of temporary staff, please Click Here.