January 30, 2023
How WrkWrk can help with Staff Shortages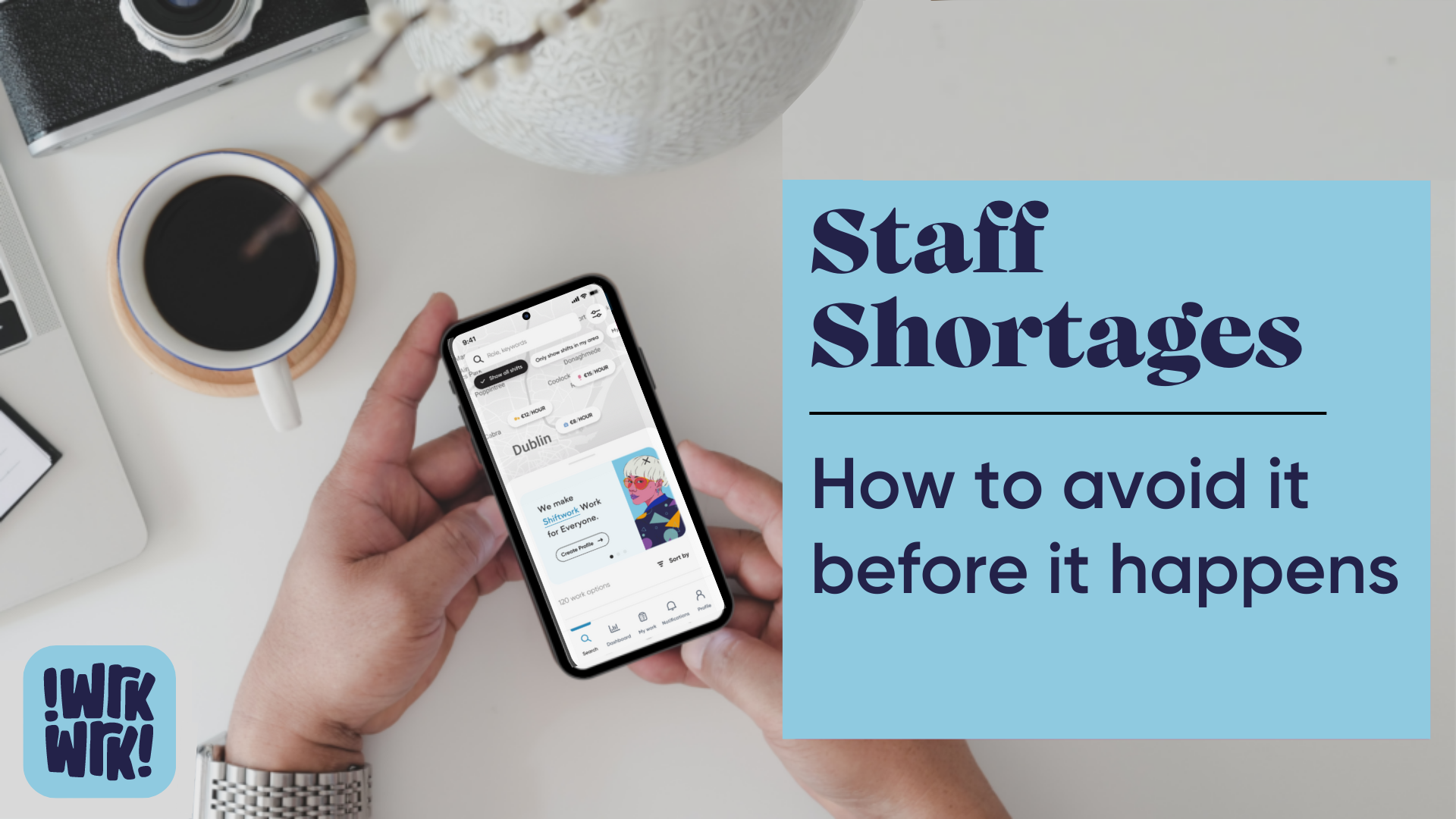 We know that staff shortages are a pain. (It's kinda why we created WrkWrk)
Staff shortages are not only effecting the hospitality sector but retail, events, construction and many other industries too. With the economy at or near full employment, it has been difficult for businesses to find staff when they need them.
The good news is that WrkWrk is here to help, especially in the hospitality sector. We provide a wide pool of qualified, temporary staff who can be accessed at short notice through our app or website. It's that simple.
From listening to both clients and Wrkstars, we've identified 5 areas that can help with staff shortages:
1. Flexibility
Employers who have signed up with our service all say the same thing – it gives them comfort and flexibility, the ability to manage staffing challenges at short notice and to avoid problems if their more regular personnel aren't available for one reason or another. With WrkWrk, you can book a shift with as little as 3 hours' notice.
2. Commitment
The other beauty of utilising temporary staff via WrkWrk is that the commitment can be as short or as long as you like. Our clients decide and set the limits. Meaning they can trial some personnel, see how they get on and if it all works out, they can then ask those same people to start coming back on a more regular basis.
3. Experienced Staff
As long as you're not looking for an astronaut or a former President, our staff know what they're doing. Each shift listed is only made visible to the Wrkstars with the relevant experience, meaning they arrive at their shift ready to work. WrkWrk provides free, compulsory courses in Manual Handling, Responsible Service of Alcohol, and Food Safety to all of our Wrkstars.
4. Work/Life Balance
Work/Life balance is becoming an increasingly important motivational factor for employees. If they need time off to do something important (like a dentist appointment, studying for exams or a birthday party), then that should be accommodated as best as possible. With the WrkWrk app, our Wrkstars choose when they work, meaning they can make time for the important things in their life. This means that you don't have to worry about who will or won't turn up.
5. Use of Technology
It'll come as no surprise that a lot of shift workers, especially in the hospitality sector, are tech-savvy. Employers should embrace technology and utilise its many benefits to make their life easier and for helping to manage their employees. With our app, clients can list a shift, brief their team, build a favourite Wrkstars list and rate staff.
If you want to know more about how your business could benefit from our temporary staffing solutions, click here.